Photographer Bibek Shrestha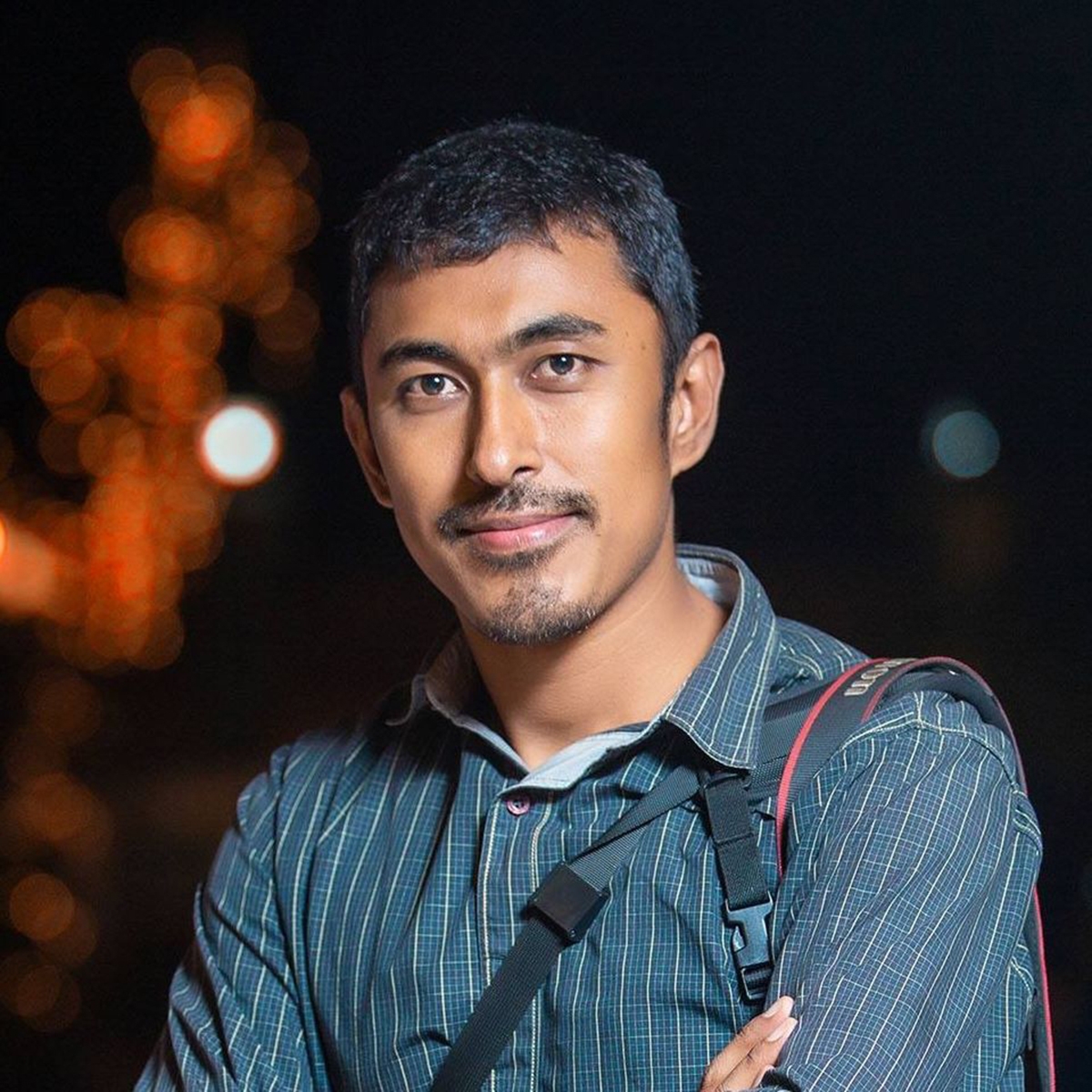 Namaste, I am Bibek Shrestha, born in Lalitpur in 1982 A.D. I completed my SLC in 1998. Complete +2 in 2000 A.D and Bachelor's Degree in 2004 A.D. I joined master degree but didn't complete it. I was born in the family of photographer and my photography journey starts from the childhood. My father is a professional photographer and he owned his studio called "Machhindra Photo Studio" which was established in 1978 A.D. in Tangal, Lalitpur, Nepal. I started learning photography under his guidance. So he is my mentor/teacher of my photographer career. For the early childhood I started learning photography by seeing the way he takes photos, retouching photos and negatives, developing films and photo in darkroom, making chemical for developing films and photos, knowledge of different grades of paper and film etc. So, I started imitating the work of my father. He guide me in every step in my learning phase. Slowly i learnt different aspect of photography work. At the age of 16 to 17 I have learnt all the method and knowledge of photography skill which is necessary to run a photo studio. Now, I feel great that I was able to gain the knowledge of photography of all analog photography processing like film developing, negative retouching, photo developing in darkroom to the advance digital photography.
During photography career I got chance to use and learn different kinds of camera like 36mm film to 120mm medium format camera for instance Rolle cord, Pearl River, Yashica, Mamiya, Nikon, Minolta, canon etc. are the camera which I have used in analog era. Currently I am using Canon gears for my professional work.
I started my first professional carrier in 1999 A.D. at the age of 17 as a wedding photographer and since till then I am working as a wedding photographer. I have experienced lots of ups and down in my working period which has polished my skill. Apart from my father business I am strongly focused on freelance photography. I have been working not as a photographer but as a videographer also. I worked as a photographer and videographer in Wedding Dairy for about 2 and half years and other companies too and many companies offer me to work with them. But I rejected all the offers. Working with them is just like "Kaam Garne Kalu, Maakai khane bhalu". So I started working for my own clients only, where I could find complete satisfaction, so that I could give them quality work with good client relation. I don't have huge client circle but the client which I have is fully satisfied with my work, effort and time I have given to them. I believe in quality not in quantity. I love this proverb " If you want something done right, you have to do it yourself". So don't depend on someone else, do it yourself. If you do yourself you will earn name, fame and money. For other you will get nothing.

I love to explore the diversity in photography and therefore I never stick in wedding photography only. I have done cultural, landscape, fashion, portraits, products corporate, macro, social and news photography also. Diversity in photography helps me to gain lots of knowledge and information to boost my photography skill. As a photographer, I think learning is never ending. Today world is walking in the digital era and as a photographer it's a very tuff to all of us because we should have to update with the camera gears, computers, lenses, software, information, news and other accessories. So without having these knowledge, one couldn't be a complete photographer. So being a photographer is a challenging job.
In conclusion, self- respect and self-belief is the key motto in my photography carrier. Giving best out of my knowledge is my belief and client satisfaction is my self-respect and this motto justify my passion.
Bibek Shrestha