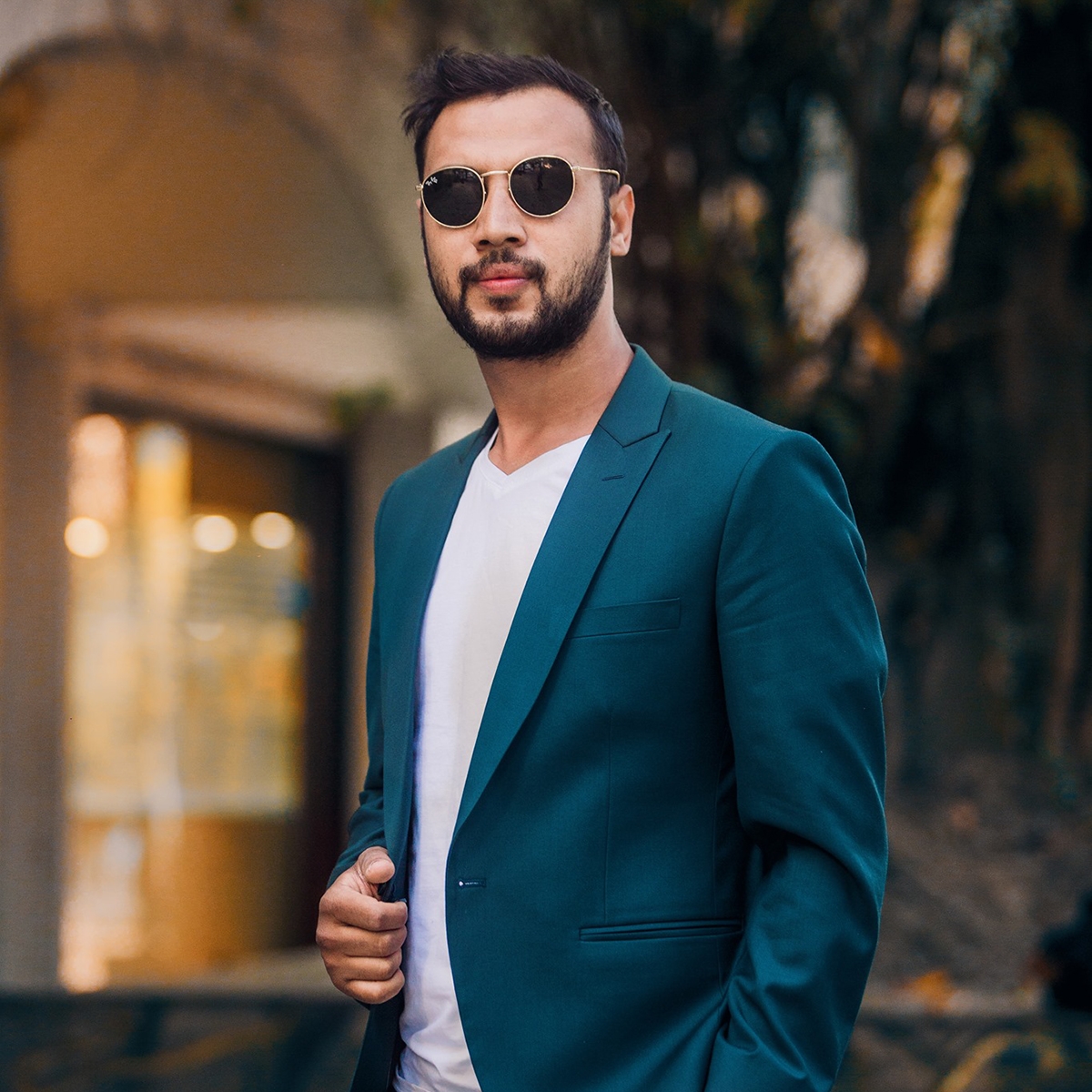 Rupesh Thapa, a passionate individual and a Founder/ Director of Photo Pasal Pvt.Ltd, Founder/Owner/CEO of one of the emerging wedding company of Nepal known as "Wedding Cinema Nepal" have been working in this field of art, photography and cinematography from more than 7 years in regard to professional photography, cinematography, editing, film making and many more. Rupesh firmly believes in sheer hard work and is dedicated to be one of the" change maker" in the field of art and photography through his creative works/mind, knowledge, skills and abilities. He graduated from Oscar International College of Film Studies where he learnt every nitty gritty related to film making and gained extensive knowledge that is required before stepping in into this field.
Started his professional career from 2014 as a freelance photographer for studio 54 where Johnny Gentleman starring Paul Shah, Aanchal Sharma, Directed by Nitin Chand is his first debuted feature movie as a cinematographer. Also, he was successful in getting an opportunity to work as a "Director of Photography" for the Nepal's first online sitcom web series named as P.S. Zindagi (P.S. stands for Post Seismic) that was based on impulse aftermath of Massive Earthquake 2015 of Nepal dedicated to the spirit, humanity-transcending caste, creed and religion of Nepalese people that was "Directed by "Utpal Jha" and Produced by "Musumusu Production.
From then to now there has been no looking back for Rupesh as he have been able to work with many good, supremely talented and renowned personalities from the Nepali film and entertainment industry be it the film makers, producer's, actors, singers, models from the individual level regarding all the personal/professional shoots, music videos, short movies, series or documentaries he had filmed so far.
His recent work features the patriotic song named as "Sunaulo Bihani Farkinechha" sung by the legendary singers and brother duo Satya-Swaroop Acharya related to recent global pandemic COVID-19 starring Pradeep Khadka.
He is currently busy in filming different promotional shoots, awareness video shoots, music videos, web series, for different production houses where he has been recently appointed as an official photographer for Lions Club of Kathmandu as well.