Labtech. Hari Bahadur Pandey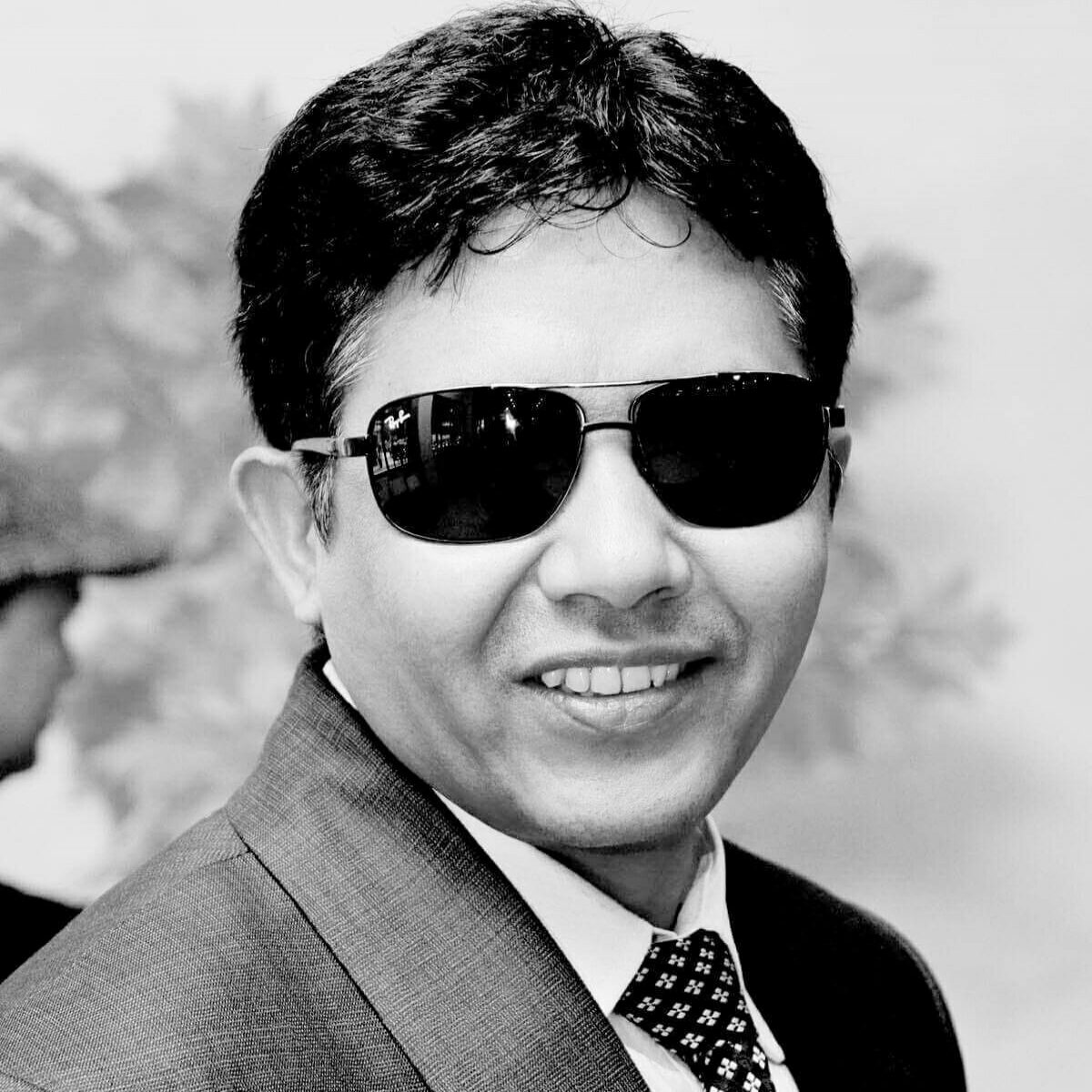 Mr. Hari Bahadur Pandey is a Chairman and Technical Director of Super Digital Baneshowr Color Lab. He was born on 10th May 1975 A.D. at Lalitpur-5. He has almost contributed his half of the life in this field which is 29years of his precious life. As growing up his childhood he did his schooling at 1991 A.D. and started his career on photography filed right after his School Leaving Certificate. He started his career from Rays Color Lab on same year 1991 A.D. as a Assistant color lab Technician and worked there for one year which is till 1992 A.D. After that he joined Vision Color Lab on 1992 A.D and worked for 5years. He was so diligent that he was studying Management ( I.COM) aswell and he pass out his studies from Patan Multiple College. After that, at the same time he worked on Peace and Loshar Color lab till 2000 A.D. In 2000 A.D, he got an opportunity to work on Dubai and Qatar and increase his knowledge on digital technology. He worked in a company name Photo Golf as a Technician till 2002 A.D. and after that he came back to Nepal and he shared all his experiences of abroad and give his all will to this field. He never went back on sharing, teaching or learning new things. As being part of all this experiences he still choose to come his own country and let other people also know more about this technology. After that he worked on Navajoyti Color Lab for 3yeras as a technical director. And he opened Ajay Color Lab on 2003 A.D as a Partner Ship Owner. He gave all his time on his work because of which he couldn't finished his Bachelors. He was doing so good on this field he again owned another color lab name Photo Care Color Lab on partnership from year 2005 to 2007 A.D. At the same time he supported other different color lab aswell like Panaroma, Royal , Falgun etc as a Technical Director .Although he have more than enough knowledge on his field and still he is learning more and more everyday. Because of his never ending efforts, he again got a chance to visit Europe on 2007 A.D. and work there for a company name Color box in UK and again enlarge his knowledge in this photography filed. During this time period he did travel photography, he got an opportunity to visit NORTH POLE and explore more than 25 countries at 2009 A.D .Working on cruise as a photo lab technician name Thomson Celebration and after that he made his mind to come back to his own motherland Nepal and do something in his own land. When he came back to Nepal he owned his recent company Super digital Baneshwor Color Lab with his partners. This colorlab was there since 10 years before but wasn't adopted new digital machine as good. He started putting his all effort to make this company at top as best quality in Kathmandu valley . He gave his all time, his all experiences and skills to this company. After gathering all these mind blowing experience of his life time. He introduced brand new machine NORITUS QSS-3701 HD ultrahigh resolution laser 640 DPI first time in Nepal.
Serving his lifetime this field and introducing all the new experiences to everyone, he has really inspired each of us to do more and learn more about photography. Getting him into this career has really helped us to know more about the digital technology.